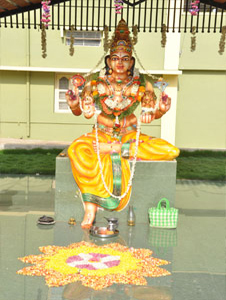 About Institute
The college and the hospital are located in a beautiful, pleasing and serene atmosphere attached with herbal garden with varieties of medicinal plants. The campus is spread over an extensive area providing ample of space for indoor and outdoor games. The academic life of the students will be thrilling and exciting with curricular,
READ MORE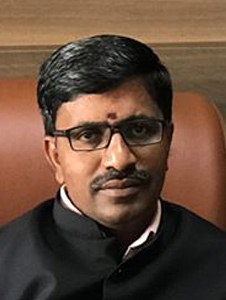 Principal / CMO
It is indeed my proud privilege to introduce the Bapuji Education Society's "Bapuji Ayurvedic medical College and research centre" Challakere as one of the leading institutions of Ayurveda which had turned out outstanding practitioners of the science. Bapuji Ayurvedic medical College and Hospital is established in 1996 with a motto.....
READ MORE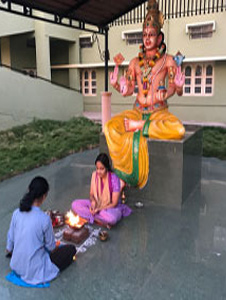 Courses
The College is conducting B.A.M.S (Ayurvedachrya and surgery) course with intake capacity of 60 students . Our College is Affiliated to the Rajiv Gandhi University of Health Sciences
Approved by Govt. of Karnataka, Approved by CCIM (Central Council of Indian Medicine), New Delhi, Recognised by Department of AYUSH, Govt. of India.
APPLY NOW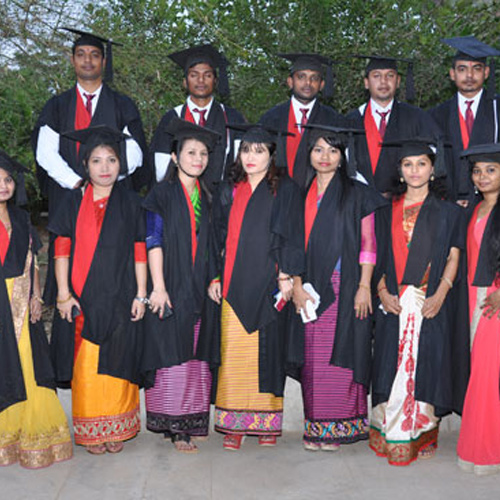 WELCOME TO
Bapuji Ayurvedic Medical College
State-of-the-art facilities to impart quality educational of the highest standard. Extensive practical training in the attached 150 bedded, Super Specialty Ayurvedic Hospital and the vast Herbal Gardens and intensive on-the-job training in the Medicine Manufacturing Unit. The college intends to train the students in ayurveda by using modern scientific ways, so that they complete their course of study, they will be ready to face the challenges ahead without any setback. It will also encourage the students to involve themselves in ayurvedic research. The college, with its strategic location, is ready to take all the advantage available there for medical teaching and paramedical sciences.